LIVE A HEALTHIER LIFESTYLE​!
The Essential Wellness Society is dedicated to promoting health and wellness professionals in our communities. We also support and provide spaces for holistic professionals to come together for our community.
Welcome to the Essential Wellness Society!
We are a collective of holistic practitioners, sharing our knowledge of different modalities in health and wellness.  We seek to foster healthy lifestyles in our community by creating a safe space for questions, ideas, and collaborations. 
Our movement supports holistic modalities as ways of promoting mental, emotional, physical, and spiritual well-being.  Our professionals demonstrate alternative healing practices to our community, sparking lots of interest from its members.
We define mental health as the state of being where individuals realize and embrace their full potential.  They can cope with life's stresses, work productively, manage relationships, and contribute to their community.  Many modalities can invoke guidance to this state, including hypnotherapy, psychotherapy, life coaching, counseling, psychiatric care, therapy, holistic nurse practices, acupuncture, and many more!

We define emotional health as a state of being that allows individuals to acknowledge their feelings and healthily express them while coping with day-to-day events and conflicts.  One can strengthen their emotional health with modalities such as reiki, aromatherapy, counseling, psychology, therapy, EFT (emotional freedom technique), STR (somatic trauma release), massage, hypnotherapy, lifestyle and wellness coaching, and many more!
We define physical health as the state of well-being reached when an individual's bodily functions and processes work at their peak.  Physical health can also tie into mental and emotional health, as it's shown to improve mood.  It can be enhanced using modalities like physical therapy, physical trainers, fitness facilities, yoga, weight training, pilates, boot camps, sensory deprivation tanks, acupuncture, chiropractic, massage, herbalism, reflexology, nutritionists, lymphatic care, colonics, clean eating, organic hair services, and many more!

We define spiritual health as a state of well-being where individuals feel their life has purpose, transcendence, and actualization.  This helps create a balance between the physical, psychological, and social aspects of human life.  For some, it can be freedom of belief, or it can include practices to help them expand and accept themselves and their spirituality.  Modalities that promote spiritual health include spiritual counseling, reiki therapy, energy healing, somatic therapy, muscle testing, sound therapy, yoga, religious counseling, wellness coaching, forest bathing sessions, sister circles, red tent events, drumming circles, and many more!

Our mission is to reach communities wanting to embrace holistic healing to help them live healthier lifestyles.  We collaborate with both the holistic professionals and the community members seeking to enhance their lives.
Find or Start Your Local Chapter
 Our resource directory includes listings for local holistic professionals, online holistic professionals, as well as those who hold space for a hybrid option when needed.  We recognize that online options are ideal for many, given society's current restrictions.  We want to provide the most accessible options for holistic healing.  If you're in need of a naturopathic doctor, reiki master, or community acupuncture, you've found an excellent resource!  You'll find guidance with our search directory here:
We provide an event calendar, which holistic professional members regularly update to showcase the workshops, seminars, and speaking engagements available to community members.  These can be local to your area or available online in the form of coursework or live-streaming.  We provide this section to promote education across the board from different healing modalities.
Featured Member Spotlight
Our society consists of two parts in which members fall into, one for the community members seeking holistic practices, the other for the holistic professionals themselves.
We give community members the opportunity to utilize and explore all the options available in their area or online. We integrate online modalities including life coaching, hypnotherapy, reiki, and others for distance learning. It also includes local holistic professionals with physical healing modalities such as acupuncture, physical therapy, and chiropractic.
We provide our community members with event updates so they can attend and explore the local holistic events we sponsor. Many of these are free to the community and provide them with educational presentations, seminars, and workshops. We seek to spread the word of our group while helping people foster healthier lifestyles!
Please check out our Facebook group (www.facebook.com/groups/ewsociety) and our Meetup group (visit website directly to see it by region, or click here for Colorado Springs: https://www.meetup.com/Essential-Wellness-Society-Colorado-Springs/). These are available for community members and practitioners to add events, ask questions, and learn about all the amazing and various modalities our society offers.
We send out a monthly newsletter with event updates, highlights on our incredible holistic professionals/practices, and tips + tricks to add to your own healthy lifestyle!
We're thrilled to present a brand new podcast, called Journey to Wellness Podcast, available here: https://anchor.fm/journey-to-wellness. We host many holistic professionals, including Tabby Halsrud. In this podcast, we explore the many reasons these professionals moved into holism while creating a career in educating others about their holistic practices.
Our community membership offers discounts at the discretion of individual professionals. When clients come to them as an Essential Wellness Society community member, they will typically receive a free consultation or 10% off services. This allows an affordable rate for those interested in these practices and shows support for the overall movement of our society.
For the holistic professionals, we create networking opportunities, mastermind groups, newsletter highlights, and educational opportunities. We also provide a way to get out and meet the community at the events we sponsor.
Networking opportunities are available across the nation via zoom or in person. They can be held by different chapter leaders in various communities or by the original chapter in Colorado Springs. Networking meetings are available upon the demand by the local community. They usually consist of educational series presented by small business entrepreneurs, kid-friendly networking meetings for those raising children, or nighttime events for professionals ready to collaborate after tending to their own clients.
We host a mastermind group, which is a quarterly event open to all the holistic professionals who want to collaborate. We encourage everyone to learn from each other, listen to each other, and find ways of moving forward through the idea that multiple minds are better than one. We lift each other in business! We foster an understanding that there is no fear of abundance during mastermind group sessions.
Our podcast, Journey to Wellness Podcast, is available for practitioners to highlight their businesses and stories and explore the path leading them to holistic health. These podcasts are shared through anchor, Youtube, social media sites, and our website.
We work with a handful of trusted businesses that aren't under the umbrella of holistic, but know their industry in helping small businesses thrive. These range from graphic design to SEO to product manufacturing to insurance. Their services are also offered at a discount for our holistic professionals! They collaborate with us to help serve and educate the holistic professionals on running and bettering their small businesses.
Keep in mind the exciting possibility of opening a chapter in your own area! Whether you are a community member with a passion for healing your community or a professional hoping to collaborate with other amazing professionals to support your community, you can get involved and join the movement!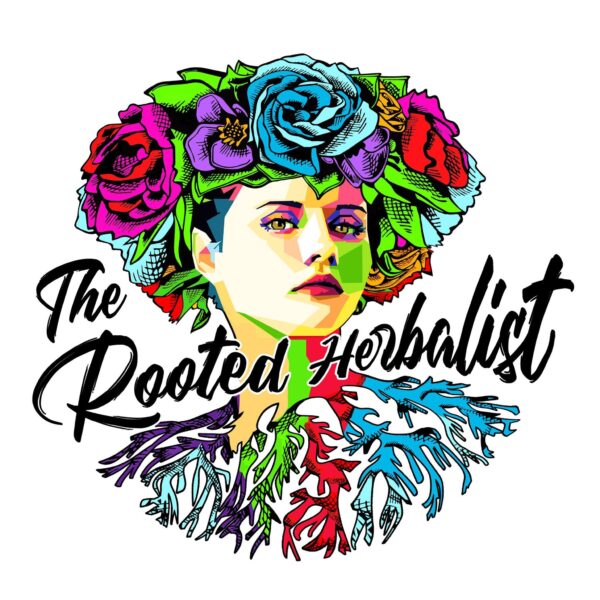 Master Herbalist, Sarah Grant, enjoys teaching on herbal supplementation, creating custom supplementation, and herbal consultations. She also offers Reiki, Reflexology, Auricular Therapy, Crystal and [...]
2425 W. Colorado Ave

,

Colorado Springs, Colorado

80904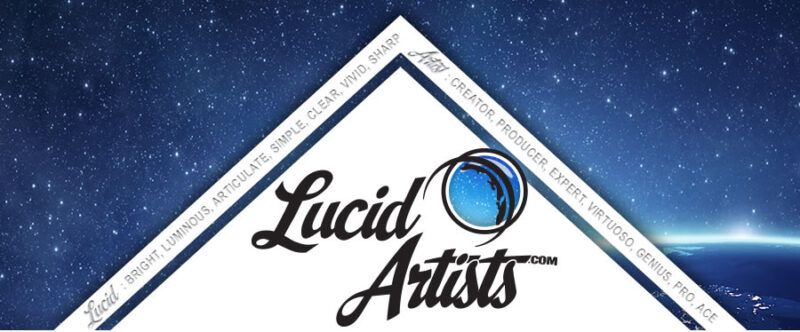 Lucid Artists started with the desire to help our friends - why stop now?… Our goal was simply helping our friends save money and [...]