Founder and Managing Director
Sarah Grant is a passionate advocate for holistic living, a devoted single mother to her beautiful daughter Willow, a master herbalist, and a Reiki master with a heart committed to nurturing both her family and her community. With boundless energy and unwavering dedication, Sarah is on a mission to make Colorado Springs a hub of holistic well-being.


Sarah's journey into the world of holistic wellness began with a profound desire to seek natural solutions for her own well-being and that of her loved ones. She has always believed in the power of holistic approaches to health, not only for physical healing but also for emotional and spiritual balance. This personal journey led her to become a Master Herbalist and Reiki Master, mastering the arts of plant-based healing and energy work.


Sarah has taken the lead in her local community as the Chapter Lead of the Holistic Society. In this role, she has been instrumental in organizing and facilitating wellness events that have touched the lives of countless individuals. Her vision for holistic well-being extends beyond her immediate family to embrace her entire community. Sarah is a living testament to the idea that true wellness encompasses not only our physical health but also our connection to each other and the environment.

As an embodiment of her holistic philosophy, Sarah is now embarking on an exciting venture – opening a Holistic Cafe in Colorado Springs. This cafe is set to be a haven for those seeking nourishment for the body, mind, and soul. With a menu crafted around organic, locally sourced ingredients and a serene atmosphere infused with positive energy, the Holistic Cafe will be a place where people can come together to enjoy not only nutritious food but also engage in holistic practices that enhance their well-being.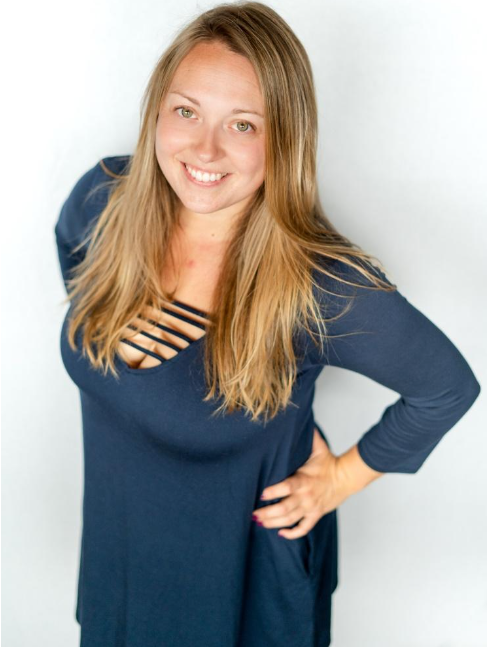 Beyond her entrepreneurial spirit, Sarah serves as an active member on the board for the Westside Community Center. Her involvement in this role reflects her commitment to the betterment of her community on a broader scale. She believes that by fostering strong community bonds and providing access to holistic resources, she can help create a more balanced and harmonious society.
Sarah Grant's journey is an inspiring example of how one person's passion and dedication can transform not only their own life but also the lives of those around them. She stands as a beacon of hope, reminding us that holistic wellness is not just a concept; it is a way of life. Sarah is poised to continue making a profound impact on her community through her holistic cafe, wellness events, and community leadership, proving that the path to well-being is not just about self-care but also about caring for others and the world we inhabit.
Teller County Chapter Head
Herbalist, Community Leader, and Champion of Holistic Wellness
Rachel Buckley is a true embodiment of the healing power of nature, a dedicated herbalist, and a pillar of her community. With her passion for holistic well-being, she has not only transformed her own life but also enriched the lives of those around her. Rachel's journey is one of deep connection to the earth, community, and the sacred circle of womanhood.
Her love for herbalism ignited early in her life, and Rachel's quest for natural healing solutions led her to become a master of the art. She crafts her own line of holistic products, each infused with the wisdom of nature's remedies. These products have become a trusted source of relief and well-being for her community in Divide, Colorado, and beyond.
Beyond her herbalist craft, Rachel is a community builder and spiritual guide. She creates sacred circles for women, providing a nurturing space where they can connect, heal, and grow together. These circles are a testament to her belief in the profound wisdom and strength that women hold when they come together in unity.
In her role as the leader of the Essential Wellness Society of Teller County, Rachel plays a vital role in promoting holistic wellness practices within her community. Through this organization, she shares her knowledge, facilitates wellness events, and empowers individuals to take charge of their well-being. Under her guidance, the society has become a beacon of holistic wisdom and community support.
Rachel is not just a leader in her professional life but also in her personal life. She is a devoted wife and mother, blessed with a loving husband and an eight-year-old son. Together, they form a harmonious family unit that thrives on the principles of holistic living and interconnectedness with nature.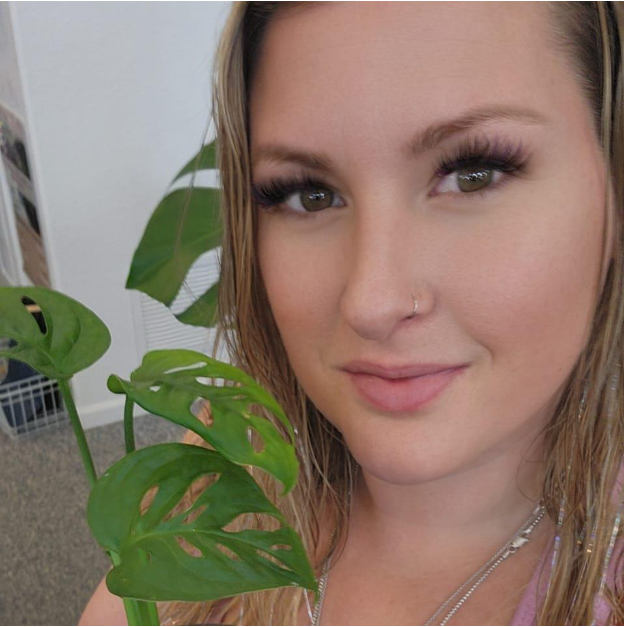 Rachel's dedication to holistic wellness extends to her physical location in Divide, where she has created a haven for those seeking natural healing and community. Her space is not just a place of business; it's a sanctuary where people can find solace, guidance, and the transformative power of holistic practices.



Rachel Buckley's life is a testament to the profound impact one person can have when they follow their calling and share their gifts with the world. Her journey as an herbalist, community leader, and family woman is an inspiration to all who aspire to lead a life deeply rooted in holistic principles and dedicated to the well-being of others. She reminds us that true wellness encompasses not only the body but also the soul and the community that surrounds us.
South Denver Chapter Head
Natalie Paige Evans is a remarkable force for holistic healing, spiritual growth, and community unity as the Chapter Head for the Essential Wellness Society of South Denver. With a profound connection to the realms of energy and intuition, Natalie has emerged as a beacon of light, offering a diverse array of transformative services that help individuals navigate their inner worlds.
As a gifted healer, Natalie brings a unique blend of spiritual insight and therapeutic expertise to her community. Her offerings include psychic readings, Reiki energy healing, immersive sound baths, and soul-enriching tarot classes and education. Through her mentorship and soul coaching, she provides invaluable guidance, helping individuals discover their true essence and navigate life's intricate tapestry.
Natalie's journey to become a spiritual guide and healer was guided by a deep calling to assist others on their path to self-discovery and healing. Her specialization in Shadow work showcases her profound understanding of the human psyche and her ability to adeptly guide individuals through their innermost struggles. Her empathetic and compassionate approach empowers people to confront and transform their deepest fears and wounds.
Beyond her role as a healer and spiritual guide, Natalie is a loving mother and devoted wife. Her family provides her with the support and inspiration to continue her transformative work in the community. Natalie's ability to balance her roles as a caregiver, partner, and community leader reflects her dedication to holistic living and interconnectedness.
Natalie's presence in South Denver has become increasingly significant as she continues to grow into her space as a healer and spiritual leader. Her commitment to the well-being and growth of her community is evident in her tireless efforts to foster unity, promote personal development, and create a space for individuals to explore their spiritual journeys.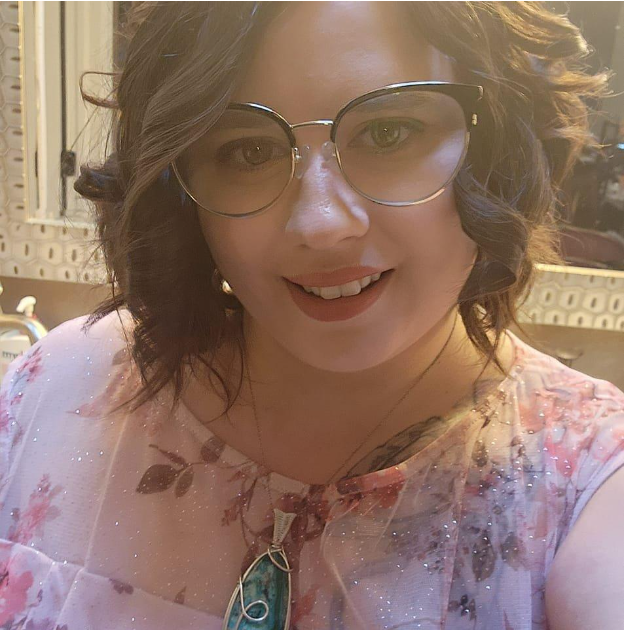 As the Chapter Head for the Essential Wellness Society of South Denver, Natalie Paige Evans is not only a guiding light for individuals seeking holistic well-being but also a driving force behind the transformation and unity of her community. Her work in shadow work, psychic readings, Reiki, and soul coaching has touched countless lives, and her loving presence as a mother and wife further exemplifies her dedication to the interconnectedness of all aspects of life.
Natalie's journey is a testament to the profound impact one individual can have when they share their gifts, passion, and love with the world. She reminds us that true healing and personal growth are not solitary endeavors but are deeply rooted in our connections with others and our communities. Natalie's work continues to inspire and uplift those fortunate enough to cross her path.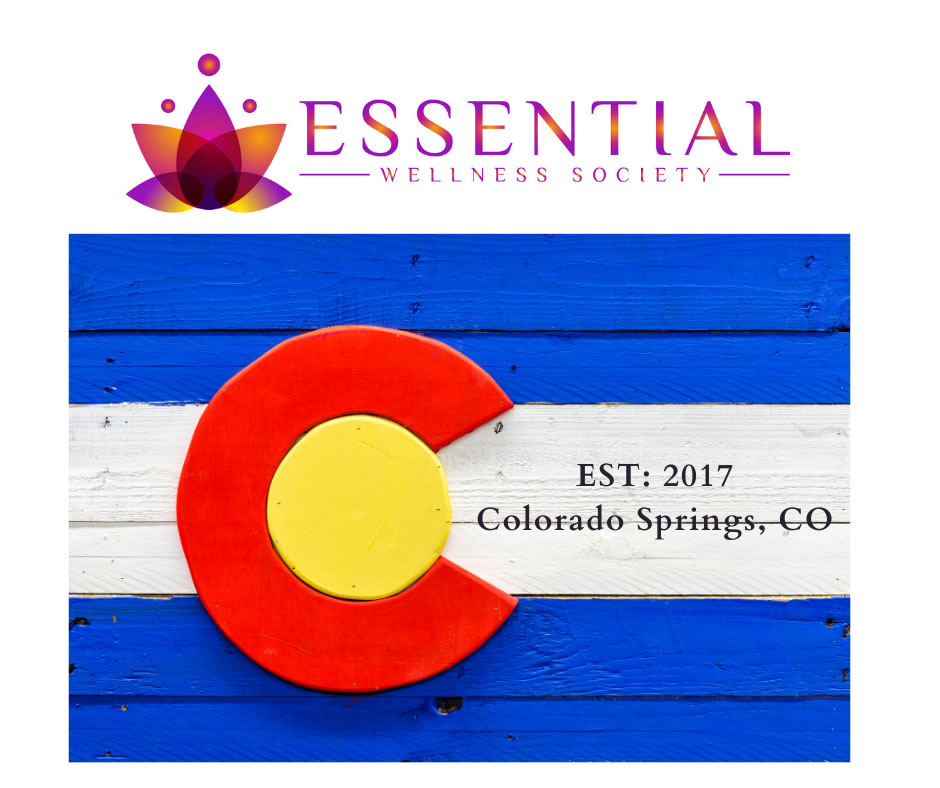 Essential Wellness Society of Colorado Springs is a group of local, holistic professionals that come together to educate our community on living healthier lifestyles.
We provide space in our community for education on holistic lifestyle changes. Each event that we hold, we have presentations and workshops available free of charge so that everyone can come to learn on a subject that will move your holistic lifestyle forward. The Essential Wellness Society is creating a group of members that all have the same goal, which is to teach our community how to live healthier lifestyles.
Our mission is to create an opportunity space to educate and inspire wellness in our community through holistic small businesses.
Are you interested in opening an Essential Wellness Society for your city? Collaborate and work with other holistic professionals in your community!
Please email: essentialwellnesssociety@gmail.com